Mango Matcha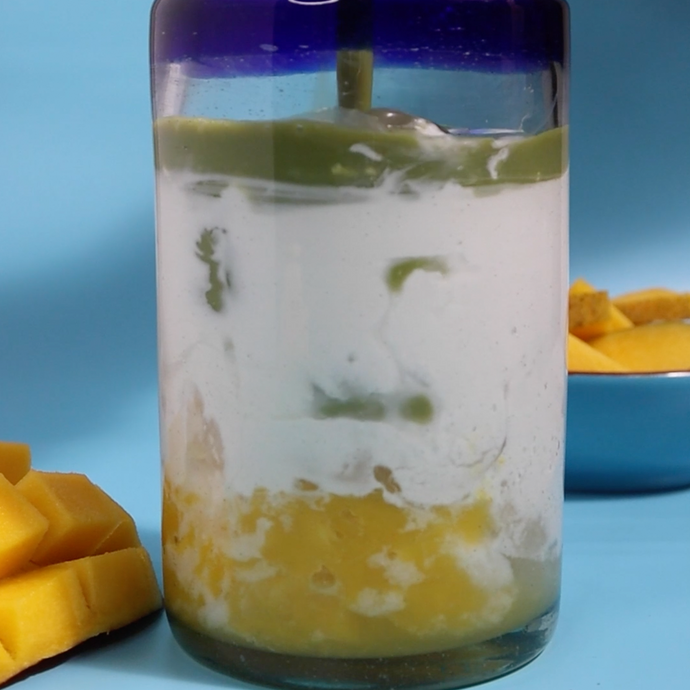 New Year, New You? We've got you covered with this Mango Matcha.
Find more CocoGoods Co. DIY projects and recipes here! Follow us on Facebook & Instagram for more recipes and a chance to win FREE CocoGoodsCo Goodies every month! 
Ingredients
1/2 of a mango
1 Tbsp honey
3 Tbsp Matcha
1 Cup and 1 Tbsp hot water
Directions
Muddle your mango with a fork or knife, mix with honey and set aside.
In a cup, add 1 tbsp hot water to matcha and whisk until smooth. Add in 1 cup hot water, mix until well combined and refrigerate for 5 minutes.
While you let your matcha mix chill, in a mixer/ blender add in CocoGoods Co. Organic Coconut Cream and mix until a whipped consistency takes form.
In a serving glass, add in your muddled mango, top with ice. Then pour in your whipped coconut cream and matcha. Stir until evenly combined and enjoy!