Coffee Coconut Scrub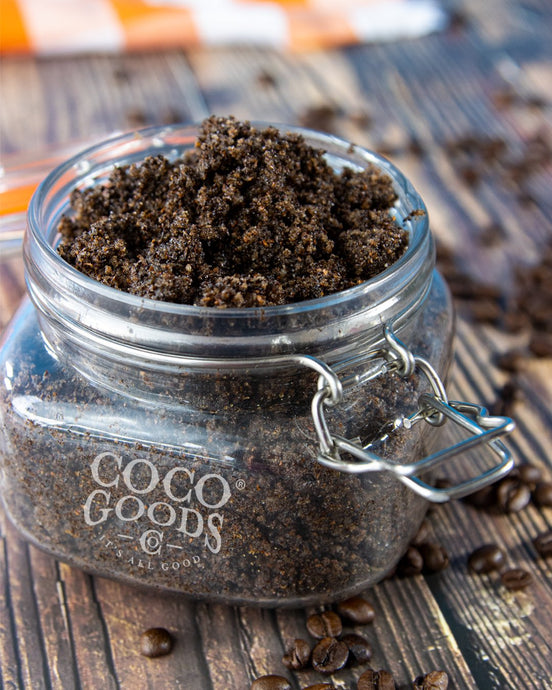 Treat yourself with the Goodness of the Coconut and feel invigorated and smooth with CocoGoodsCo.'s Coconut Oil Coffee Scrub. This scrub is designed to help remove dead skin and moisturize.
Find more CocoGoodsCo DIY projects and recipes here! Follow us on Facebook & Instagram for more recipes and a chance to win FREE CocoGoodsCo Goodies every month!
Ingredients
1 cup ground coffee
1 cup sugar or salt
½ cup Premium Coconut Oil
½ tablespoon cinnamon or pumpkin spice (optional)
1 tablespoon of vanilla extract (optional)
Directions
Melt coconut oil and allow it to cool but not solidify
Mix all ingredients together and store in an airtight container or mason jar
Use 1-2 times a week to removed dead skin and moisturize