Easy Coconut Oil Salad Dressing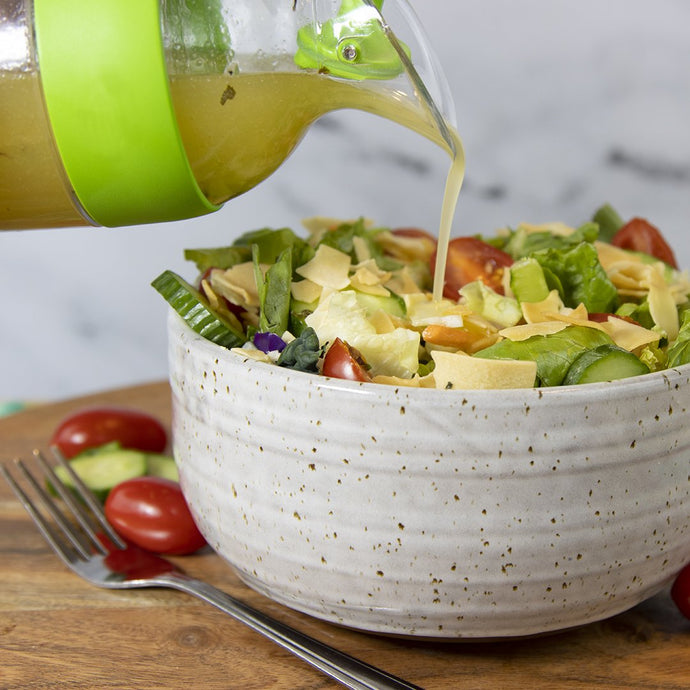 Forgot salad dressing or want something different to flavor your salad? Try this Easy Coconut Oil Salad Dressing recipe. Using CocoGoodsCo Refined Coconut Oil and a few aromatic pantry staples and refrigerator staples, you can brighten the flavor of your salad and be on your way to experiencing the Goodness of the Coconut.
Tip: Add CocoGoodsCo Scallion Coconut Chips for an extra crunch and flavor! Follow us on Facebook and Instagram for more fun recipes and monthly giveaways!
Ingredients
2/3 cup CocoGoodsCo Refined Coconut Oil
1/3 cup extra virgin olive oil
1/2 cup vinegar
4 tbsp fresh lemon juice
1 tbsp raw honey (or agave)
3 garlic clove, crushed
1 tsp dried oregano
1 tsp sea salt
½ tsp pepper
Directions
Add all of the ingredients together in a bowl and whisk together until well blended.
Add to your favorite salad dressing bottle and let stand for one hour before refrigerating.
Pour over your favorite salad and enjoy!