CocoGoods Co. - Buffalo Tofu With Coconut Milk Batter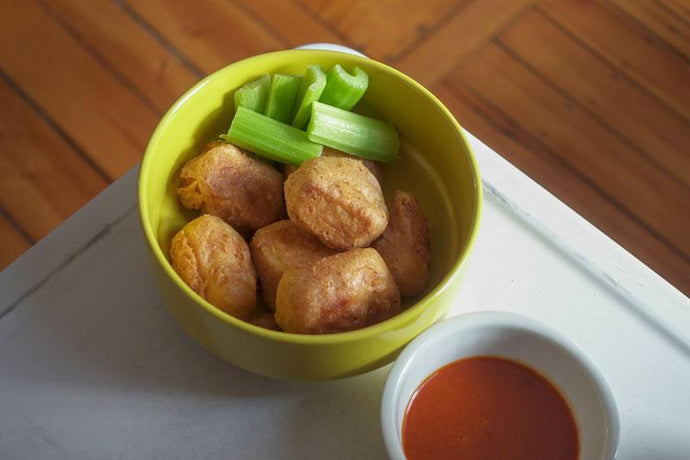 Ingredients
Directions
Dust tofu with 2 tsp of the flour.
In a medium bowl, whisk the remaining flour, egg, coconut milk and baking powder with some salt until you have a smooth, thick batter. Add a little more coconut milk if your mixture is particularly stiff.
Pour frying oil into a large wok to a depth of 1 inch and heat it to where a small piece of bread browns in 20 seconds.
Fry the tofu in batches, dipping each piece into the batter, then gently lowering into the oil. Fry for 2-3 mins until golden, turning once.
Drain on paper towels, then put in the oven on low to keep warm while you fry the rest.