CocoGoods Co. - Frozen Strawberry Coconut Margaritas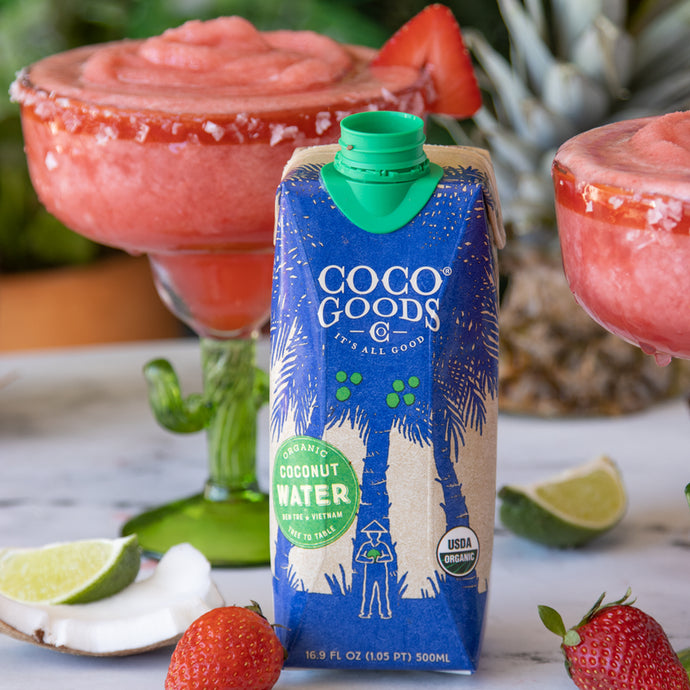 Kick back and experience the goodness of the Coconut with CocoGoods Co.'s Frozen Strawberry Coconut Margaritas. This quick cocktail is great for parties, a chill afternoon drink, or a sweet treat for Taco Tuesday!
Ingredients
3oz tequila blanco
2oz strawberry puree
11/2oz triple sec
One scoop of ice
Fresh lime wedges, to serve
Directions
In a blender, combine the coconut milk, tequila blanco, triple sec, strawberry puree, coconut water, and ice.
Blend until you reach the desired consistency
Pour into cocktail glass.
Serve with a lime wedge.