CocoGoods Co. - Spicy Shrimp and Coconut Cauliflower Risotto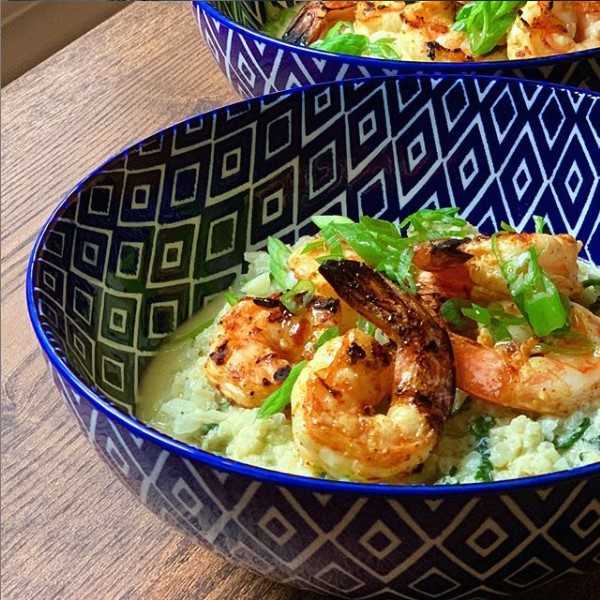 Thank you, Chef Debora Dividino, for creating this recipe.
Follow her on Instagram @portuguese_chef
Ingredients
1 tbsp Coco Goods Coconut Oil
1 Onion Chopped
32 oz Cauliflower Rice
1/2 cup Vegetable Stock
1/2 cup Coco Goods Coconut Milk
5 oz Baby Spinach
1 lb. Peeled and clean shrimp with tail on
1 teaspoon of Red Pepper Flakes
1 Lemon Juice
2 Garlic Cloves Chopped
Salt and Pepper
1 Teaspoon Sweet Paprika
1 Scallions to Garnish
Directions
In a pot sauté the onions in coconut oil.
Add cauliflower rice and spinach. Add stock and seasoning.
Reduce to simmer with lid. After 5 minutes stir and add coconut milk.
Grill the shrimp in a cast-iron skillet. 3 minutes each side.
Serve over the cauliflower risotto and sliced scallions.
Drizzle a lemon juice on top.