CocoGoods Co. - Coconut Lime Marinade For Fish or Chicken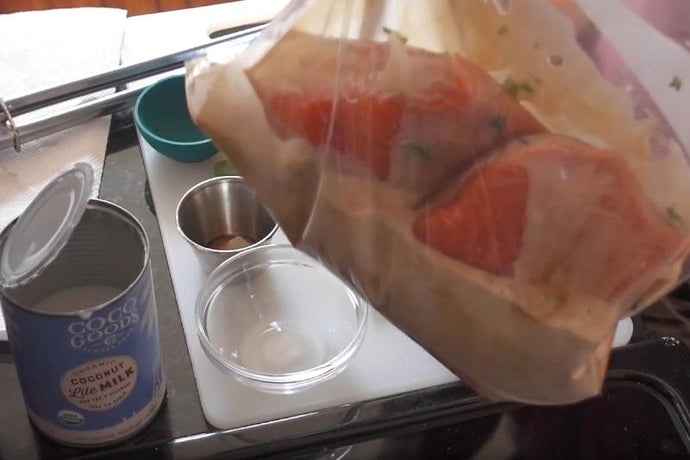 Try a new marinade with a creamy and zestful taste using CocoGoods Co.'s Coconut Lime Marinade on your next Fish or Chicken dish.
Ingredients
Juice of one lime
2 tbsp soy sauce
1 tbsp fish sauce, optional
1 tbsp chopped fresh cilantro, (or 1 tsp dried cilantro)
Lime wedges for serving, optional
2 lbs. chicken or salmon
Directions
Combine all ingredients, and add your choice of fish or chicken. Stir to coat. Marinade for at least 30 minutes before cooking on the grill or in a hot skillet. Serve with lime wedges if desired.
Preheat oven to 350 degrees Fahrenheit. Lightly grease a medium baking dish. Bake salmon for 25 minutes in the preheated oven, or until salmon is easily flaked with a fork. For chicken, grill over medium flame until cooked through.