Cornbread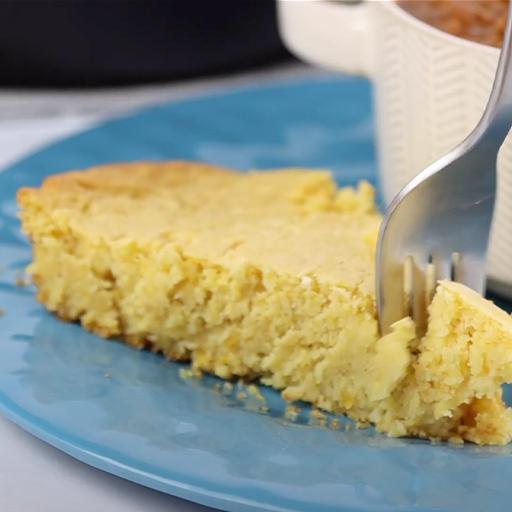 Planning your holiday or small family dinner and looking for a change to your cornbread recipe? Try cornbread made with CocoGoodsCo. Organic Coconut Cream and Organic Refined Oil for a smooth twist on a classic favorite. Enjoy this cornbread recipe with dinner, lunches, or a smooth and rich dessert and experience the Goodness of the Coconut.
Find more CocoGoodsCo DIY projects and recipes here! Follow us on Facebook & Instagram for more recipes and a chance to win FREE CocoGoodsCo Goodies every month!
Ingredients
Directions
Place cast-iron skillet in the oven and preheat to 375 degrees F.
In small bowl stir together cornmeal, flour, baking powder and salt.
In a large mixing bowl mix sugar eggs, coconut cream and creamed corn, mix to combine.
Add the dry ingredients to the mixing bowl and stir just until combine ingredients (don't over-mix! The batter doesn't need to be completely smooth)
Add the coconut oil to the cast iron skillet and allow to melt.
Pour the batter immediately into the pan, smoothing into an even layer.
Bake for about 28-32 minutes, or until a toothpick inserted in the center comes out clean or with few moist crumbs.
Let cool before cutting into wedges and serving!